Q: Vanilla Ice
12/19/20

AO: Riveter Station – WAR

PAX: Remi, Mango, Calamity Jean, Bindi

Disclaimer and Warm-Up

For this workout we did a Christmas themed bingo aka 'CLAUS'. Pick a line either vertical, horizontal, or diagonal and do each workout, with a short run in between each exercise.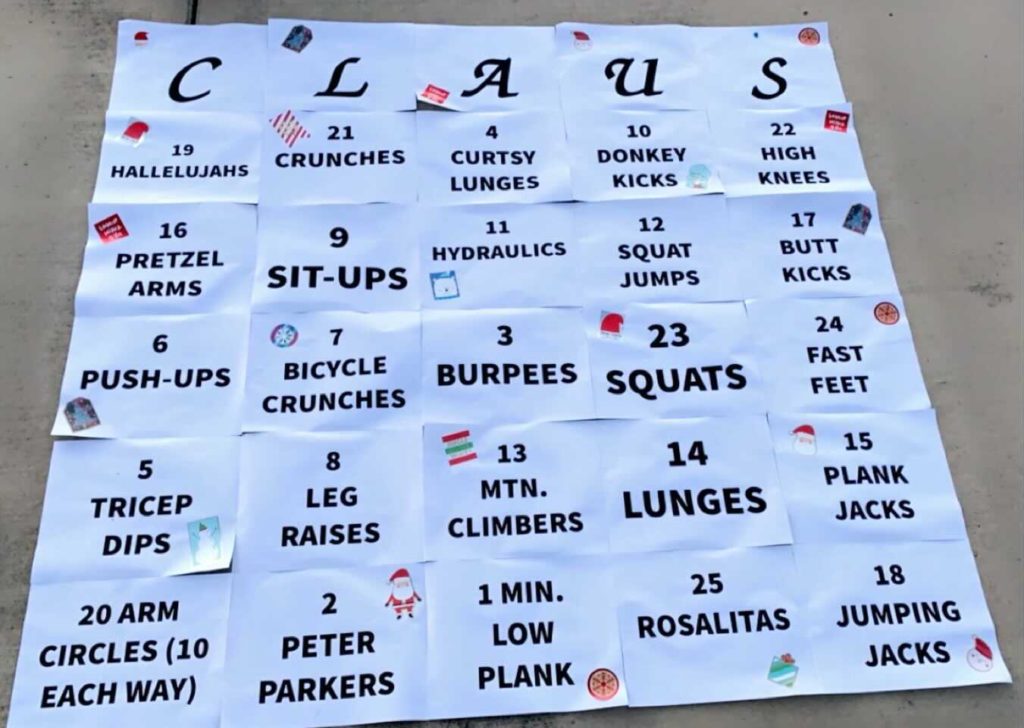 Countomara and Namorama

COT: Don't take anything for granted, we never know what tomorrow will bring especially with the year we've had. Put everything in perspective and don't dwell on the negative. Seize the day!