Q: Doublemint 11/25/20 (JBO)
Etta's Nest
Pax: Jewels, Bindi and Zinny
Warm-up: In cadence 10
Potato diggers
High Knees
Wind mills

The Thing: See picture below
There was only four of us so we did a four person Dora style workout with two people doing the exercises and two people running. Rep numbers were split between the four of us.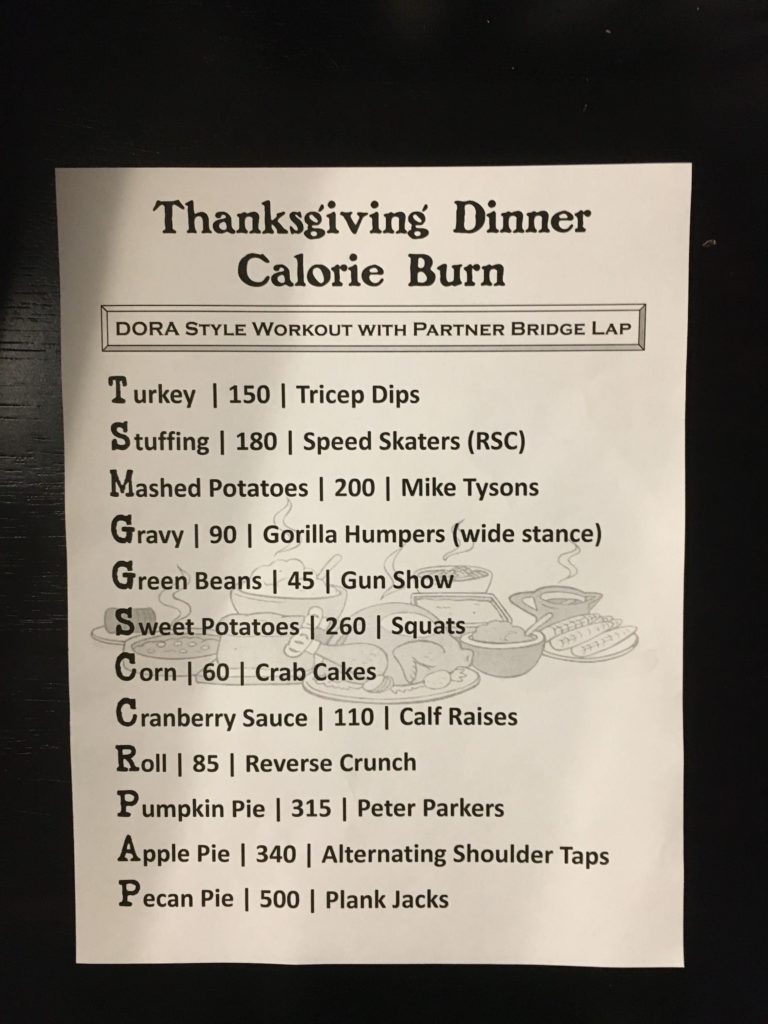 COT:
In this time of Covid and uncertainty, remember to be thankful for the things you have. Family, friends and our health.
Colossians 3:17 says " And whatever you do, in word or deed, do everything in the name of the Lord Jesus, giving thanks to God the Father through him."
In Psalms 107:1 it says " Oh give thanks unto the Lord, for He is good, for His steadfast love endures forever,"
Happy Thanksgiving everyone! I pray you all have a blessed thanksgiving.